Forest School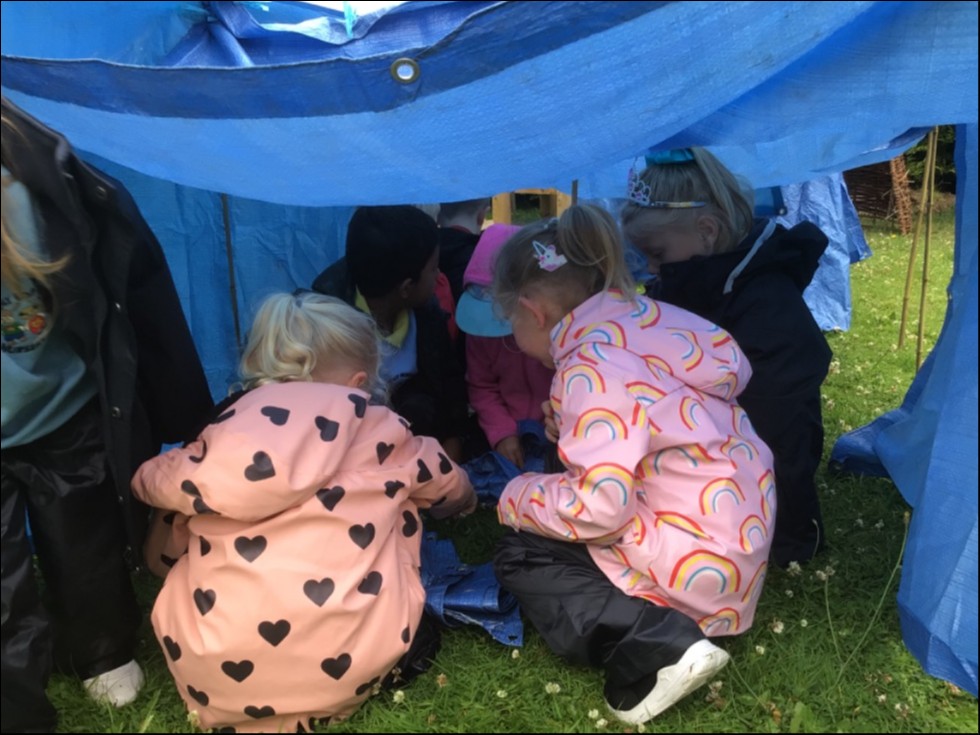 At Holy Rosary Nursery School, we are committed to maximising time and opportunities for children to engage with nature first hand and in outdoor play. We are currently working towards gaining official accredited Forest School status through Northern Ireland Forest School Association (NIFSA). Two members of staff are undergoing Level 3 Forest School Leader Award training and we hope to achieve these goals this coming academic year.
Forest School takes learning outdoors for a part of the day. Each class will spend one morning per week at Forest School whatever the weather! These sessions may involve exploring our forest area as a group, collecting treasures, whittling wood, making art with nature, building a den, cooking on a campfire, planting herbs and vegetables (and cooking these at a later stage), going on a bug hunt, making bug hotels or bird feeders, finding dragons, dinosaurs, fairies and elves, going on listening walks, having mindfulness sessions, observing seasonal changes, creatures and the weather first hand, doing observational drawings, learning about risks and safety rules, leaf/ colour matching, making musical instruments or simply using the space to provoke curiosity and creative storytelling
The development of Forest Schools began in 1993, and is based on a Scandinavian idea that recognises the importance of children's contact with nature.
Holy Rosary Nursery School have invested in waterproof clothing for each child when engaging in Forest School sessions. We ask you to supply a pair of wellies for your child (labelled with their name) to remain in nursery all year. We will update you as to other suitable clothing prior to the commencement of Forest School sessions.
"The best classroom and the richest cupboard is roofed only by the sky."
Margaret McMillan